About – Cover
We bring together education and social innovation 
About – The project
NEMESIS is a project to create and test an educational model to bring social innovation philosophy to primary and secondary students. For three years, thirteen members from seven EU countries will work together to develop a model that embeds the competences and philosophy of social innovation into schools.
How to do so? By creating materials, resources and networks to help educators add social innovation principles to their teaching practice. Our approach is fundamentally practical: the project includes education and social innovation experts but also social entrepreneurs and schools who carried out a first pilot between September 2018 and June 2019.
We are currently looking for teachers and social innovators who want to join us for the second pilot that will be carried out from September 2019.
NEMESIS stands for "Novel Educational Model Enabling Social Innovation Skills". It is also the name of a Greek goddess of distributive justice.
About – Objectives
At the end of the project, NEMESIS is expected to have involved at least 200 social innovators. We expect to create around 50 educational resources for teachers and educators, and at least 130 projects developed by students. Seven schools will participate in the first pilot, while another twenty are expected to join for the second one, meaning we expect to directly engage 400 students and 100 teachers, and over 5000 students and 2000 teachers in an indirect way.  
1. To develop a framework for teaching social innovation skills by combining innovative pedagogies and learning models, the philosophy of open technology, and participatory relations and processes.
2. To design a methodology that brings together students, teachers, parents and education experts with social innovators to collaboratively design educational projects and collaborate to solve real community and sustainability challenges.
3. To create an European community of social innovators willing to engage with the students, building bridges between education and innovation communities.
4. To develop an open learning platform with useful resources to educators interested in testing/adopting the model.
5. To give useful resources and tips to break down organizational barriers and facilitate the adoption of the model.
About – Partners
Partners
Innovation in Learning Institute. Friedrich-Alexander Universität Erlangen Nürnberg (FAU) – Germany
The Institute for Learning Innovation (ILI) is the e-learning center of the Friedrich-Alexander-University Erlangen-Nürnberg (FAU), the second largest Bavarian University. With an interdisciplinary team of about 30 scientists from the humanities and technology sciences, it investigates and develops digital media-based learning across the entire life span, from schoolchildren to senior citizens.
FAU is the project coordinator.
Contact person: Dr. Aristidis Protopsaltis
Email: Aristidis.Protopsaltis[at]ili.fau.de

---
STIMMULI for Social Change – Greece
STIMMULI is a social innovation research organisation working on projects focused on social impact. It designs and develops new approaches, innovative projects, effective practices and tools to enhance social innovation and foster collaboration between universities, nonprofits, social enterprises, businesses and governments.
Contact person: Ioanna Garefi
Email: ioanna.garefi[at]stimmuli.eu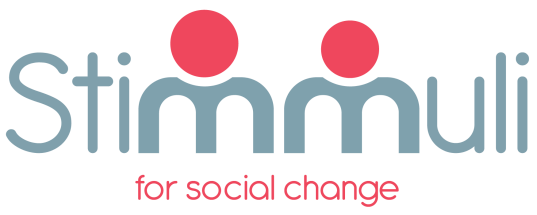 ---
VALNALÓN: Ciudad Industrial del Valle del Nalón – Spain
Regional agency of the government of Asturias, a former industrial region in Northern Spain. Its mission is to support business startups and promote entrepreneurship education to facilitate the transition into a new economic model based on innovation and knowledge.
Contact person: Iván Diego Rodríguez
Email: ivan[at]valnalon.com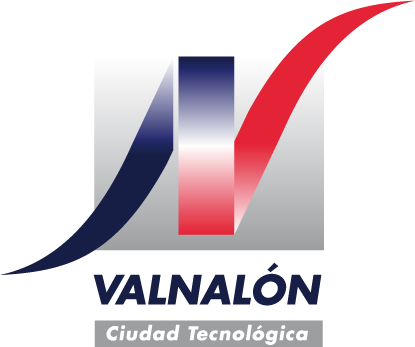 ---
Social Enterprise International – U.K
Based in UK but with a global presence, SEI provides training and consulting in the field of social enterprise and cooperative and democratic principles. It also provides training for schools willing to introduce social enterprise into their teaching.
Contact person: Cliff Southcombe
Email: cliff[at]socialenterprise.co.uk

---
ZEMOS98/ASOCCE – Spain
ZEMOS98 designs processes and mechanisms to foster collaboration between activists, artists, academics, public institutions and foundations. It uses mediation as a tool to encourage critical citizenry and a culture of participation, connecting the social and the cultural with the political.
Contact person: Felipe González Gil
Email: nemesis@zemos98.org

---
European School Heads Association – Netherlands
ESHA, the European School Heads Association, is a professional organization for European School Heads. Members of ESHA are national organisations for school heads and deputy school heads within (pre-) primary, secondary and vocational education.
Contact person: Fred Verboon
Email: fredverboon[at]gmail.com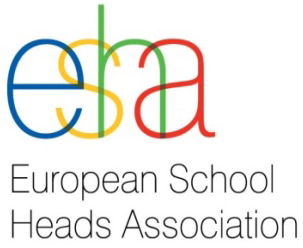 ---
Regional Directorate of Primary and Secondary Education of Central Macedonia (KMAKEDPDE) – Greece
The Regional Directorate of Primary and Secondary Education of Central Macedonia is one of the thirteen regional directorates under the Minister of Education, implementing educational policy and linking local agents to central services and organizations.
Contact person: Nikos Amanatidis, European projects manager
Email: nickaman4[at]gmail.com

---
CEIP Los Albares – Spain
Los Albares is a primary school with 30 teachers and 485 students located in La Puebla de Alfidén, a village close to Zaragoza (Spain). It is a bilingual school (English-Spanish), used to work with innovative learning practices as flipped learning.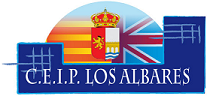 ---
Agrupamento de Escolas da Maia (AEMaia) – Portugal
AEMAIA is a public cluster of schools composed by two elementary and kindergarten schools, one going from 5th to 9th grades and a fourth one for secondary education. There are 270 teachers in total and around 2600 students. The schools are located in the Purtuguese city of Maia.
Contact person: Aline Santos
Email: aline.santos[at]aemaia.com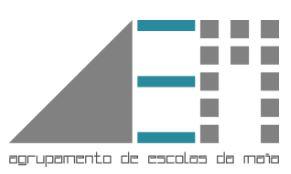 ---
Herringthorpe Junior School – UK
Herringthorpe Junior School has 13 teachers and 360 students aged 7 to 11 years old. They are a lead school for ICT and a champion school for enterprise and the use of real projects to enhance children's learning. Its students come from diverse origins.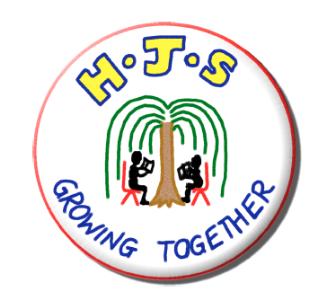 ---
Les Têtes de l'Art – France
Les Têtes de l'Art promotes access to culture and participatory arts practices as a vehicle for active citizenship. Their action is based on artistic mediation tools, accompaniment and dedicated services at the crossroads of the fields of culture, popular education and the social and solidarity economy
Contact person: Sam Khebizi
Email: contact[at]lestetesdelart.fr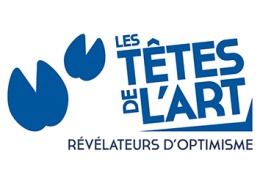 ---
Healthapp – Spain
HealthApp is a startup focused on development intelligent tools using mobile applications to improve medical assistance and patient recovery process. By developing gamified apps, HealthApp engages patients into the therapy and connects them with healthcare professionals, with special emphasis on improving communications between patients and therapists in long term and chronic diseases. HealthApp provides real time data and analysis to adjust treatment, actions and decisions for a better care.
Contact person: Jordina Arcal
Email: info[at]bcnhealthapp.com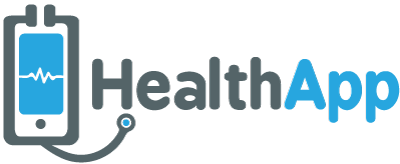 ---
Generation Generous – UK
Generation Generous is an online community marketplace connecting conscious consumers, fashion business and global manufacturers, enabling them to redefine the way fashion products are made and impact the world. The company sells bags made from recycled plastic and under fair trade conditions, and destinies part of the benefits to those in need.
Contact person: Natasha Athanasiadou
Email: nma[at]generationgenerous.com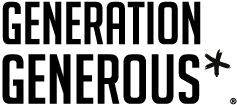 ---
Boroume – Greece
Boroume, which means "we can" in greek, is a non-profit organization committed to reducing food waste and the distribution of surplus food for charity throughout Greece. It functions as a communication hub between food donor and welfare organizations, soup-kitchens and municipal social services. Since its beginning in 2011, more than 11 million meals of surplus food have been donated to welfare organizations.
Contact person: Alexander Theodoridis and Alia Moatsou, co-founders
Email: amoatsou[at]gmail.com, alex.theodoridis[at]gmail.com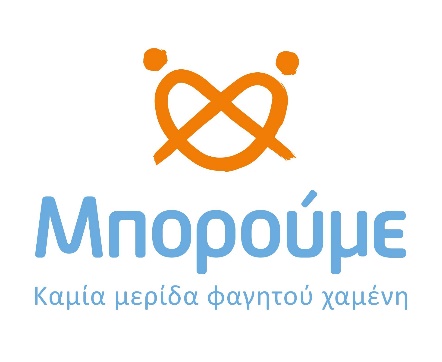 About – Advisory board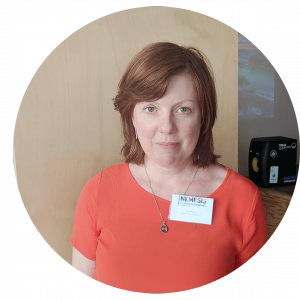 Emer Beamer
A self-taught teacher, founder of Designathon Works and Ashoka Fellow since 2016, Emer has a mission to unleash the creativity of children worldwide by developing new learning models and training programs. Starting with co-founding and leading the Nairobits design school in Kenya, the award-winning Butterfly Work co-creation studio in the Netherlands and now Designathon, her influence on harnessing technology with play to develop the way we train our change-makers has impacted from centres around the globe.
---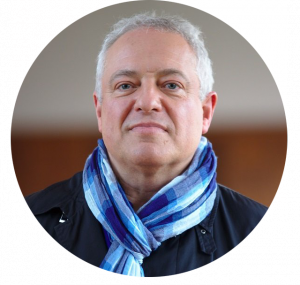 Emilio Álvarez Arregui
A teacher and counsellor of kindergarten, primary and secondary centres, Emilio has been a civil servant since 1981 and has worked at all levels of education since 2004. He is now the Director of the Institute of Research and Innovation in Education of the University of Oviedo. He is part of national and international education networks and in recent years has been interested in the problem of inclusion in educational, social and labour organizations.
---

Susana Agudo Prado
Susana is an expert in training, innovation, ICT, aging, inclusion and life-long learning, citizenship, democracy and multiculturalism. She has worked as a pedagogue for 11 years in a private company designing and managing socio-educational projects. She is currently a teacher in the Department of Educational Sciences, also at the University of Oviedo.
---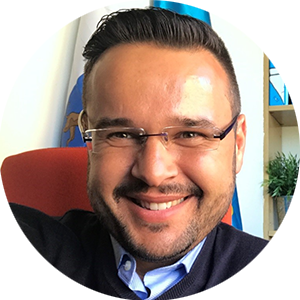 Alejandro Rodríguez Martín
An expert in entrepreneurial training, diversity and inclusion, ICT, HR, innovation and organisational management Alejandro is a member of the European Network on Inclusive Education & Disability and currently Head of the Area of Social Responsibility, Support for Inclusion and Equality at the University of Oviedo, in northern Spain.
---

Gary Durbin
Gary, based in Southern England, is director and partner in 4 Colour Learning through which he runs the Enterprise Village website and organises the National Enterprise Education Conference to promote enterprise education and the collaboration between schools to develop best practice. With a background as a teacher in secondary education and as company director within the education management industry, he brings 20 years' experience of developing enterprise across the curriculum and gladly joined the Nemesis team to collaborate to empower the change-makers of tomorrow.
---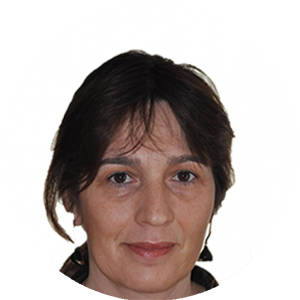 Teresa Coma
Teresa Coma received a Ph.D. degree in Psychology and Learning in 2016 from the University of Zaragoza. She is a Professor at the Psychology and Sociology Department, Education Faculty, University of Zaragoza, and a member of the AffectiveLab. She has a Degree in Social Pedagogy (UAB) and Diplomas in Special Education Teaching. She also has a Master in  Psychological Intervention with DBM® (Developmental Behavioral Modeling) and her lines of research are citizenship education, orientation in learning processes, empathy, participation and teamwork, communication, performance management and inclusion. She has participated in national and international congresses, and has published studies and research on education for citizenship, educational guidance and technology applied to education.
---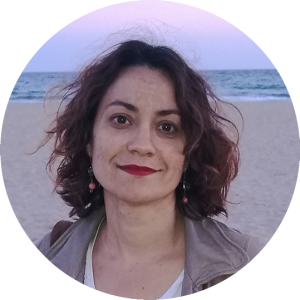 Ana Cristina Blasco-Serrano
Ana Cristina received a Ph.D. degree in Education from the University of Zaragoza (Spain) in 2017. She is a Professor at the University of Zaragoza and a member of the Ethnography research group. Her research areas are education for citizenship, technologies for learning and educational guidance. She is a member of Development Cooperation Chair of the University of Zaragoza. She has participated in national and international congresses about learning, and she has published studies and research on education for citizenship and technology applied to education.