SIPs – Cover
Become the inspiration you wish you had
when you were a child!
SIPs – why join
Why join?
"When I founded my company I really wanted to do something important for society, contribute to change the world. When I heard 'social, innovation, and teaching' I was in. Those three words are like music for me"
Jordina Arcal
Co-founder, Healthapp
– Do you want to be actively involved in co-developing educational projects with students, parents, and passionate teachers?
– Would you like to become a member of of the first European Social Innovation Practitioners Community, along with other social innovators from different sectors and countries?
– Are you willing to share your vision and experience and become a role model for the next generation of changemakers?
In NEMESIS we believe social innovation is not only about creating new products and services but also about empowering people. We think is about building capabilities and form new relationships and collaborations. We believe social innovation has the potential to foster society's capacity to drive social change.
Accordingly, our definition of social innovators is also quite broad: entrepreneurs from business and public sector, NGOs, and social movements are all welcome, as long as you are willing to share your ideas and experience with primary and secondary students.
SIPS – how does it work
How does it work?
Our tool for promoting a social innovation education approach are co-creation labs, open environments where parents, students, social innovators and teachers gather together to identify local community based challenges.
Participation can be adapted according to your availability: visits to the school, online mentoring sessions, or a combination or both. The team will help you choose the most fitting school according to your background
– Highlight different dimensions and examples of social innovation in relation to the sustainability challenges being discussed by the educational community
– Provide an overview of how a specific solution could be developed, implemented, and scale-up
– Support students in developing their presentations, awareness campaigns, business plan, etc
"I've been a mentor in schools for two years, and I've seen they don't know anything about social entrepreneurship; for them is just big money. So it's really important for them to get a different angle. Besides, it's great fun to be with kids! "
Alex Theodoridis
Co-founder, Boroume
SIPs I'm in
Ok, I'm in. What are the next steps?
"When you mix education, especially of primary and secondary children, with a social innovation approach and tools coming from the art field, you can do amazing things"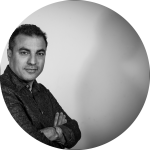 Sam Khebizi
Founder, Les Têtes de L'Art
1. Click here to register on NEMESIS online platform or drop us a line for further information
2. Access our downloadable NEMESIS mentoring and coaching guide to have a better understanding of the project and how to work with the schools.
3. The facilitators will contact you to discuss your participation in the co-creation labs