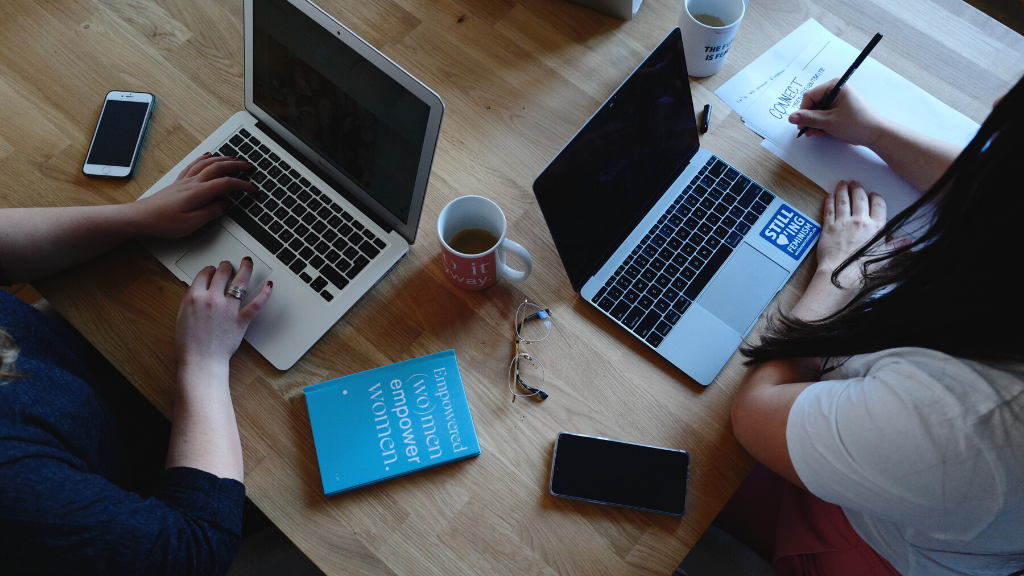 The last few months the COVID-19 has affected everybody's lives and changed substantially our way of living. One area that these changes are particularly evident, is education. The current situation all across Europe is changing the way schools operate, the way teachers deliver content and communicate with their students, and the way students learn and communicate with their fellow students. Digital technology can play an important role in supporting schools to implement these changes by enabling synchronous and asynchronous content delivery and communication between teachers and students but also between teachers and parents. When used correctly technology is typically not a simple add-on channel but is instead often quite transformative enabling new things to be done, and therefore transform the educational experience.
Using digital technology to solve complex problems has become widely accepted, even though resistance is not absent, but using digital technology to solve complex social problems is a relatively new concept that is gaining real momentum around the world.
The role of digital technology regarding social innovation is twofold, supporting and enabling social innovation. Digital technology can support and improve existing social innovations, or existing types of social innovation. For example, it can support unemployed people to find employment and/or perform related tasks much faster and more accurately than traditional approaches. Furthermore, digital technology can enable social innovations that would otherwise not happen, and this may sometimes even lead to completely new types of social innovation. For example, creating completely new social, business, educational and governance models and value chains without unnecessary middlemen and which empower the individuals as members of the society.
The use of technology in social innovation can be associated with a positive meaning. In education, though can play a vital role in encouraging and promoting collaboration, inclusion, and co-creation. That can be achieved via digital platforms which facilitate peer-to-peer interactions, co-creation activities, a wealth of information, examples of social innovation projects and stakeholders' database in order to solve social and/or environmental problems (Ozman, Gossart, 2018). The online (digital) tools and platforms range from tools which focus on creating content and identifying unmet social needs at one end, through matching assets to needs, to those which focus on identifying solutions and taking action to meet those needs (Tepsie, 2014). However, it has been observed that education tend to deploy bespoke ICT more often than other areas, in order to enable new types of social innovation.
NEMESIS is a social innovation project, which deals with bringing social innovation to schools and introducing a novel social innovation education approach, and as such is using technology to support its actions. Since, due to the COVID-19 pandemic, the NEMESIS traditional physical activities with schools, teachers, students and other stakeholders have been challenged, the project is looking for alternatives, meaning to replace traditional phase to phase interactions with digital ones, wherever it is possible. These activities are part of the NEMESIS co-creation labs. NEMESIS conceived co-creation labs as open learning environments where teachers and students join forces with parents, social innovation practitioners and other local, national or international stakeholders collaborate in the design and development of social innovation projects. Digital tools can play an important and role in breaking down the physical barriers and transform the co-creation labs into virtual co-creation labs using standard or bespoke tools. The bespoke NEMESIS Social Innovation open learning platform can provide an open learning environment that supports virtual peer-to-peer interactions, upload of materials, communication tools, database with Social Innovation Practitioners (SIPs), collaborative tools, setting up of group work etc. Standard tools (e.g. Skype, Zoom, Jisti Meet, Wire etc.) can be used for video conferencing and co-creation sessions with all stakeholders allowing more direct and synchronous contact. 
Digital technology is an important supporter of social innovation in education by increasing efficiency and effectiveness, facilitating social innovation through greater connectivity, simplicity and convenience. It enables new types of social innovation which deliver new impacts and new opportunities through the use of different combinations of online platforms, and the configuration of online communities and their relationships with offline communities. 
Dr Aristidis Protopsaltis
Coordinator of NEMESIS Project
---
References
Millard, J. and Carpenter, G. (2014). Digital technology in social innovation: a synopsis (tepsie). Available at: http://www.transitsocialinnovation.eu/content/original/Book%20covers/Local%20PDFs/124%20TEPSIE%20synopsis%20digital%20technology%20in%20SI.pdf
Ozman, Muge and Gossart, Cédric, Digital Social Innovation: Exploring an Emerging Field (September 7, 2018). Available at SSRN: https://ssrn.com/abstract=3434363